ExxonMobil set to sell southern Iraq stake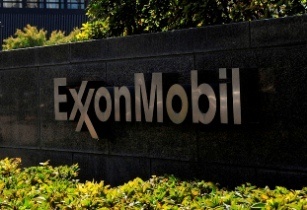 ExxonMobil is to sell its 60 per cent stake in the West Qurna-1 field, southern Iraq. (Image source: CHEJ/flickr.com)ExxonMobil is in talks to sell its stake in a multibillion dollar oil project in southern Iraq
Negotiations are now underway between ExxonMobil and international oil companies to decide who will take over its 60 per cent stake in the West Qurna-1 field.
"Exxon has informed the government that it wants to sell its assets at West Qurna-1," an anonymous spokesperson confirmed.
Meanwhile, the company has shifted its focus towards its plans in the Kurdistan Region of Iraq, where the company's exploratory drilling in the region has been scheduled to start in early 2013, added the spokesperson.
According to a second anonymous source, ExxonMobil has already ordered the purchase of oil well casing heads and is negotiating a contract with an oil services firm to start drilling in the Kurdistan Region of Iraq.
The company will reportedly start operations in the Al-Qosh block near Mosul.
In November 2011, ExxonMobil caused controversy when it became the first major international oil company to sign petroleum contracts with the Kurdistan Regional Government (KRG) despite Baghdad's threats to expel it from a contract in southern Iraq.
Under the terms of the contract, ExxonMobil was assigned responsibility for six blocks by the KRG, which is in dispute with the central government over land and oil rights.
Chevron, Total SA and the oil-producing arm of OAO Gazprom all followed ExxonMobil's lead by striking their own deals in Kurdistan in early 2012.
The Iraqi central government responded by excluding all companies that signed deals with the KRG from participating in auctions for future oil exploration rights in southern Iraq.