BP planning US$24 billion investment in Oman's gas fields
Monday, 03 September 2012 07:00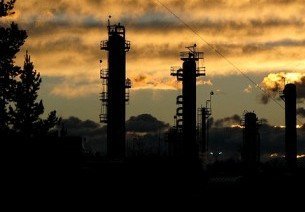 UK-based British Petroleum (BP) is considering a US$24bn investment for the first phase full-field development of its block 61 tight gas fields in north-central Oman
"The initial upfront investment will be US$2bn," said Shaikh Ali bin Thabit Al Battashi, adviser to Oman's Ministry of Oil and Gas.
Al Battashi said the first phase of the development programme would be spread over a 25 year-concession period and aimed at producing 6.7 tcf of natural gas.
The first delivery of gas is expected by 2017, he said, adding, "Initially, the company will start with a lower production, which will eventually reach one bcf by 2019. If everything goes well, BP's gas exploration will help Oman to achieve self-sufficiency in clean energy."
He also noted that the government and BP are discussing to bring forward the second phase development, which is envisaged to produce another one billion cubic feet of gas.
"The upfront investment of US$24bn will cover most of the investments required for phase two development programmes as well because the second phase will be for drilling of wells. Facilities like a central gas processing plant will come up in the first phase itself," added Battashi.
Dr Zaid Khamis Al Siyabi, director-general of Exploration and Production for Oil and Gas at the Ministry of Oil and Gas, said the plan was to drill 282 wells.
"Ten (test) wells are currently being prepared for fracking. BP is currently drilling a well and one more is to be drilled soon," he said.
A heads of agreement is expected to be signed in the fourth quarter of this year.
Nasser bin Khamis al Jashmi, undersecretary at the Ministry of Oil and Gas, said the investment for developing the gas field will be borne by BP.
"The government will enter into a sale and purchase agreement for gas at a certain price. This will enable BP to recover its investment, along with a certain rate of return," he noted.