Petroceltic declares commerciality of Algerian Ain Tsila gas field
Tuesday, 14 August 2012 15:16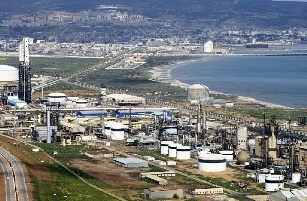 Gas exploration and production company Petroceltic International Plc has declared the commerciality of the Ain Tsila gas field in East Algeria's Illiza province
With a 56.6 per cent working interest, Petroceltic leads developments in the field alongside partnering firms Sonatrach and Enel, who hold 25 per cent and 18.4 per cent interests respectively.
Dublin-based Petroceltic has claimed that Ain Tsila field holds potential gross resources of 2.1 tcf sellable gas, 67 mmbbl condensate and 108 mmbbl worth of LPG.
The three partnering companies and their development plans have been waiting for approval from Algerian officials.
Upon approval, construction of project infrastructure, which has been planned to include 18 vertical wells and a processing plant capable of producing 355 mmcdf of gas, is expected to commence in 2014, with the gas production achieved by Q3 2017.
Petroceltic chief executive Brian O'Cathain announced, "The declaration of commerciality on the AinTsila field is a major milestone for Petroceltic and our partners Sonatrach and Enel.
"This is a critical step towards formally recognising the reserves on this substantial field and our asset team is now focusing on planning for the development phase of the project."