Expro clinches Iraq oil testing contract
Tuesday, 04 September 2012 08:11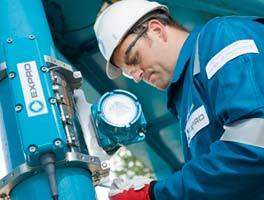 Expro, the UK-based well flow management company, has secured a production testing contract for Italian firm Eni's oil wells in southern Iraq
As per the contract, Expro will use its clamp-on SONAR meters and provide non-intrusive multiphase production testing to Eni for oil wells in the Zubair field, which Eni Iraq, operates in cooperation with Iraq's state-owned South Oil Company.
Expro will utilise its SONAR metering technology to measure production from the wells. The clamp-on SONAR technology enables well production surveillance with small crews and minimal equipment footprint. It also eliminates any potential environmental risks and increases the safety of the production testing operation.
Expro region director for Middle East and North Africa, Selim Djandji, said, "This contract award highlights a new element of the broad product and service portfolio we offer across the lifecycle of the well. We offer conventional well testing, SONAR metering services and many more products and services to meet our customers' diverse well flow management needs."
Expro Meters product line director, Patrick Curry, remarked, "Our small footprint, portable production surveillance offering is ideally suited to these types of fields."
Eni is the lead contractor of the consortium formed for the redevelopment of the Zubair field, near Basra, in southern Iraq.